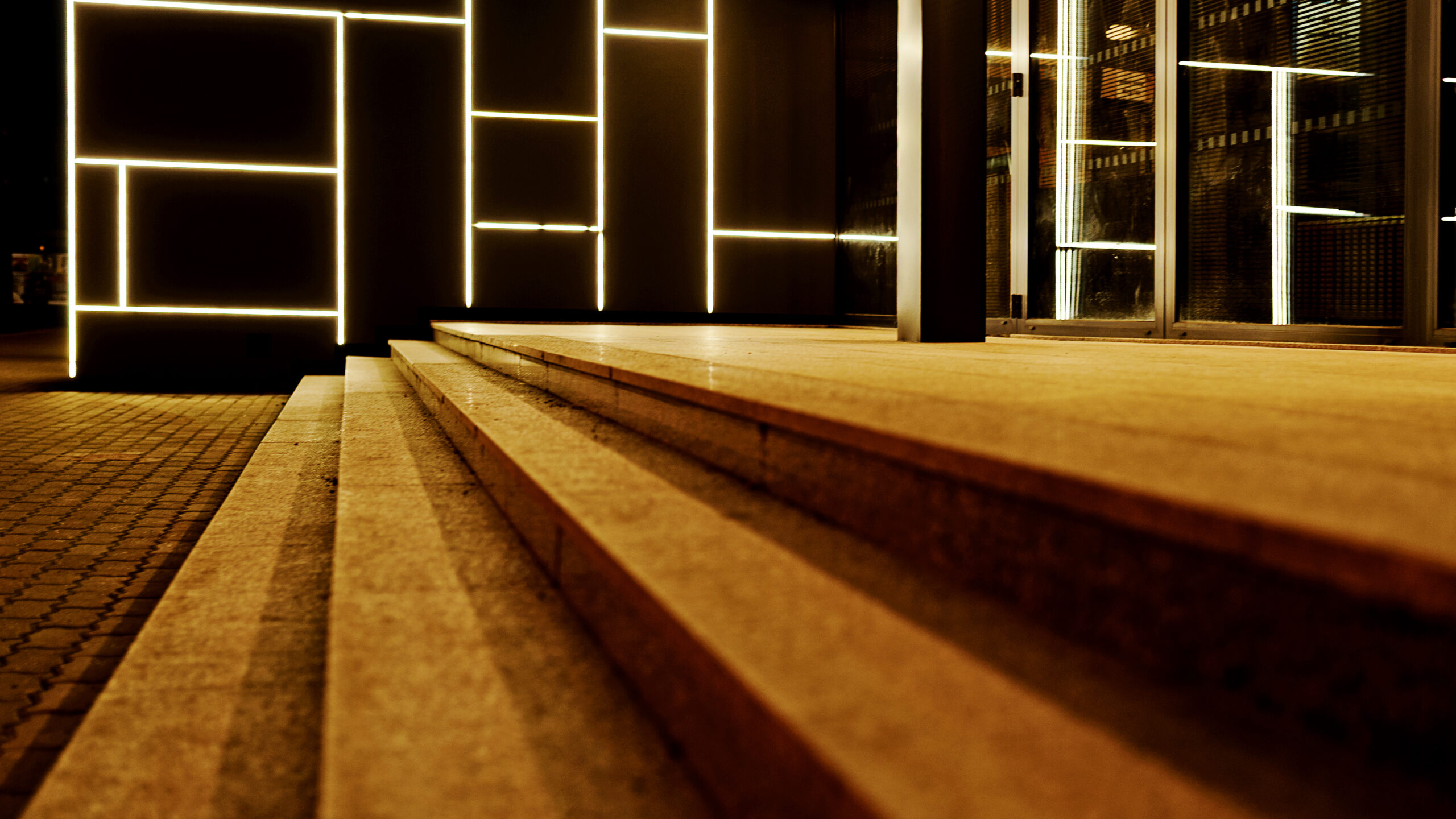 Reconstruction of the House of Culture, Hodonín
The reconstruction of the House of Culture in Hodonín consists of fundamental changes to the layout, the installation of a new building envelope and a complete replacement of technology. The aim is to improve the quality, reduce energy consumption, make the operation more efficient, increase the capacity, make better use of the interior spaces, enable the functioning of the individual parts independently and at the same time multi-purpose with the possibility of rapid change of use and, last but not least, make the building barrier-free in all parts accessible to the public. Upon completion of the reconstruction, Hodonín will have a modern multifunctional social centre that will become a living landmark.

To the north-west of the building, a parking house would be built in the future, located at the intersection of the street line of Horní Valy Street and the "square" defined by Výstavní and Polní Streets. The proposal foresees the construction of a service road on the eastern side to serve the House of Culture. The area between the House of Culture and the hotel could become a pedestrian zone in the future. A semi-closed atrium is proposed to the south of the cultural centre, which will serve as an outdoor terrace for snack bar seating or could be used for open-air events (concerts, theatres, summer cinema, etc.). The paved area will be complemented with mature trees and benches and finished with a covered entrance terrace - a common entrance to the theatre snack bar and the new club in the basement of the building. The ensuing landscaping of the outdoor areas will provide a new quality to this part of town.