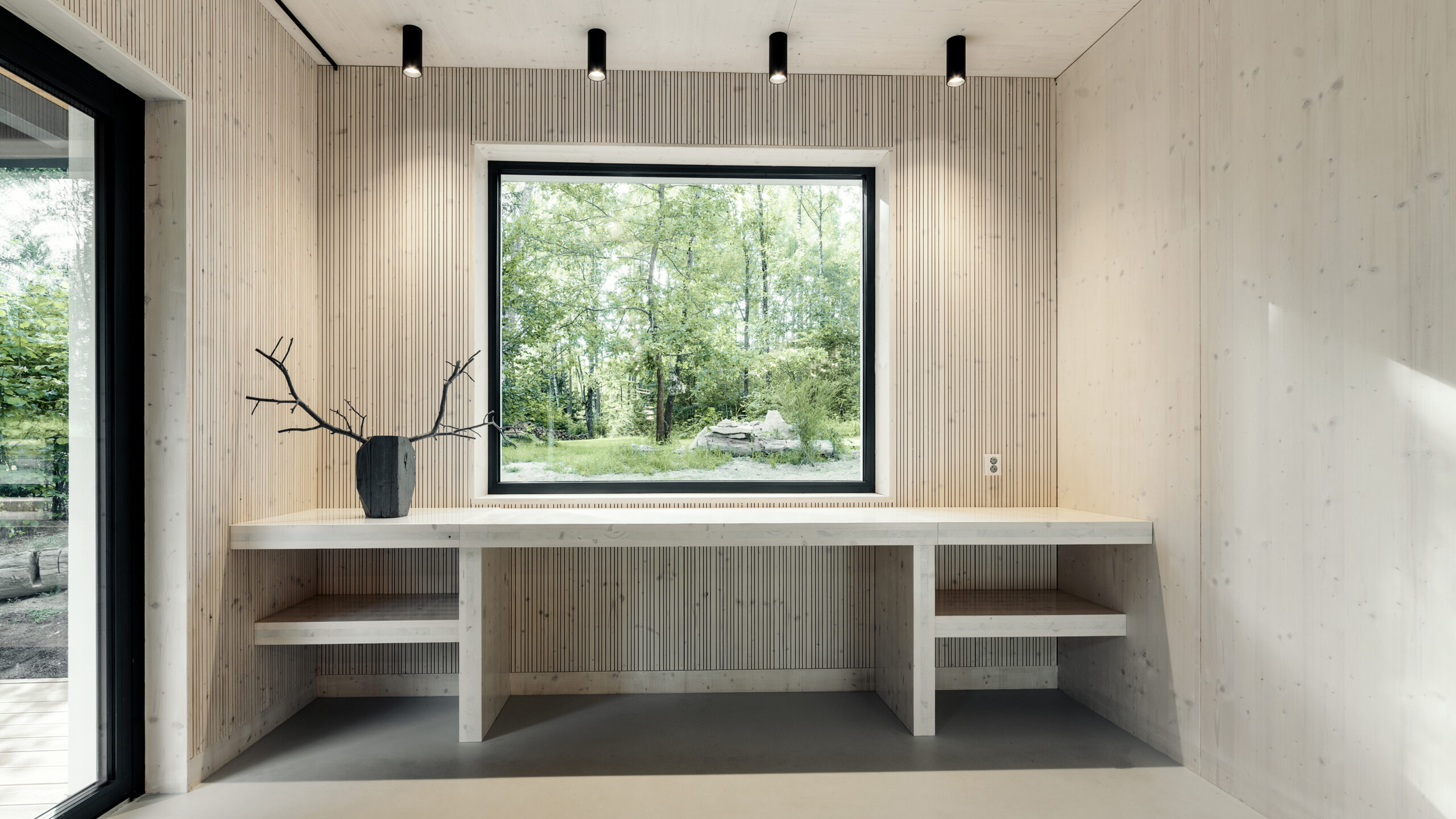 Blanko guesthouse extension
2022
Construction volume 1 100 m³
Net floor area 246 m²
Pension Blanko is located on the site of the original customs house, near the border crossing for pedestrians on the outskirts of the village Smrčná in South Bohemia. The extension is connected to the existing apartment building. Two perpendicular buildings connected by a common corridor and staircase complement each other in appearance with a gable roof and white facade. A wooden terrace is accessible from the extension, with an existing tree growing through its centre.


The ground floor of the two-storey building consists of a reception with a spacious dining room and kitchen. On the first floor there is a multifunctional hall. There is also a day room for staff and a guest bathroom.
The heat source of the new building is a split heat pump located on the flat roof above the staircase. In summer, a floor heating system is used to cool the interior space. The extension building was constructed entirely of CLT panels. These form the load-bearing structure of the walls, ceilings and roof. Their wooden surface, which is applied in the interior, gives the whole space a pleasant, natural look.
The deer house was supplied by www.kupsiposed.cz.