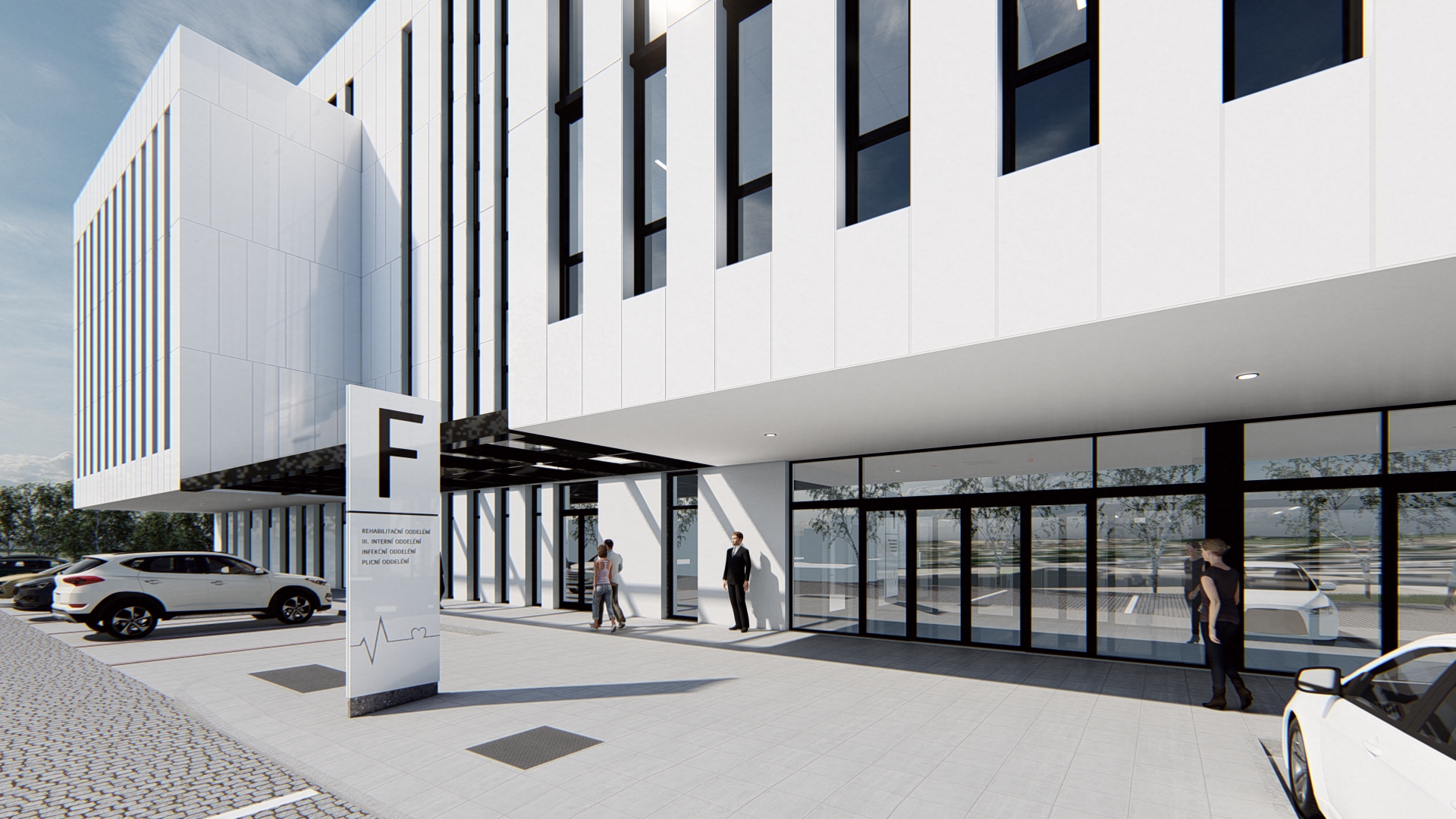 FN Olomouc - Pavilion F - Pulmonary, Infectious and III. internal medicine clinic
In preparation
Construction volume 104 947 m³
Net floor area 24 669 m²
Faculty Hospital Olomouc
The new object is located approximately at the site of the existing building F, however, the new volume has significantly higher spatial requrements. The new building will be implemented in the closed, publicly accessible area of the Olomouc University Hospital. The area is located in the built-up part of the Nová Ulice district. The new pavilion F will be located next to pavilion Y, with which it will be connected by a connecting neck.
The building is designed in a ridge-like arrangement, which ensures sufficient daylight and is also advantageous from an epidemiological point of view, as it eliminates through traffic. The ridges cross vertically the higher continuous mass of the building respecting the contour line and the existing road on the northern border of the area. This type of arrangement breaks up the relatively massive mass into smaller segments to a scale that respects the existing area and its connection to the building of the Faculty of Medicine of Palacký University. A wide strip of greenery with existing mature trees remains on the south-eastern side.
The new pavilion consists of three underground and five above-ground floors. The main entrance is situated on Za nemocnicí Street, which connects to the main large-capacity car park for patients and visitors. The parking lot in front of the main entrance is intended for immobile patients, ambulances and K+R. On the above-ground floors, there are departments that consist of specialist ambulances with examination rooms, cleaning rooms, their waiting rooms in the corridors, as well as the offices of doctors, head nurses, and patient toilets. The rooms have their own sanitary facilities and are mostly double rooms. Each inpatient ward also has superior single rooms. Staff changing rooms with sanitary facilities are located mainly in the 2nd floor of the building. A stair hall with a connecting staircase and elevators is accessible to the public on each floor. From this corridor there are entrances to waiting rooms and doctor's offices.