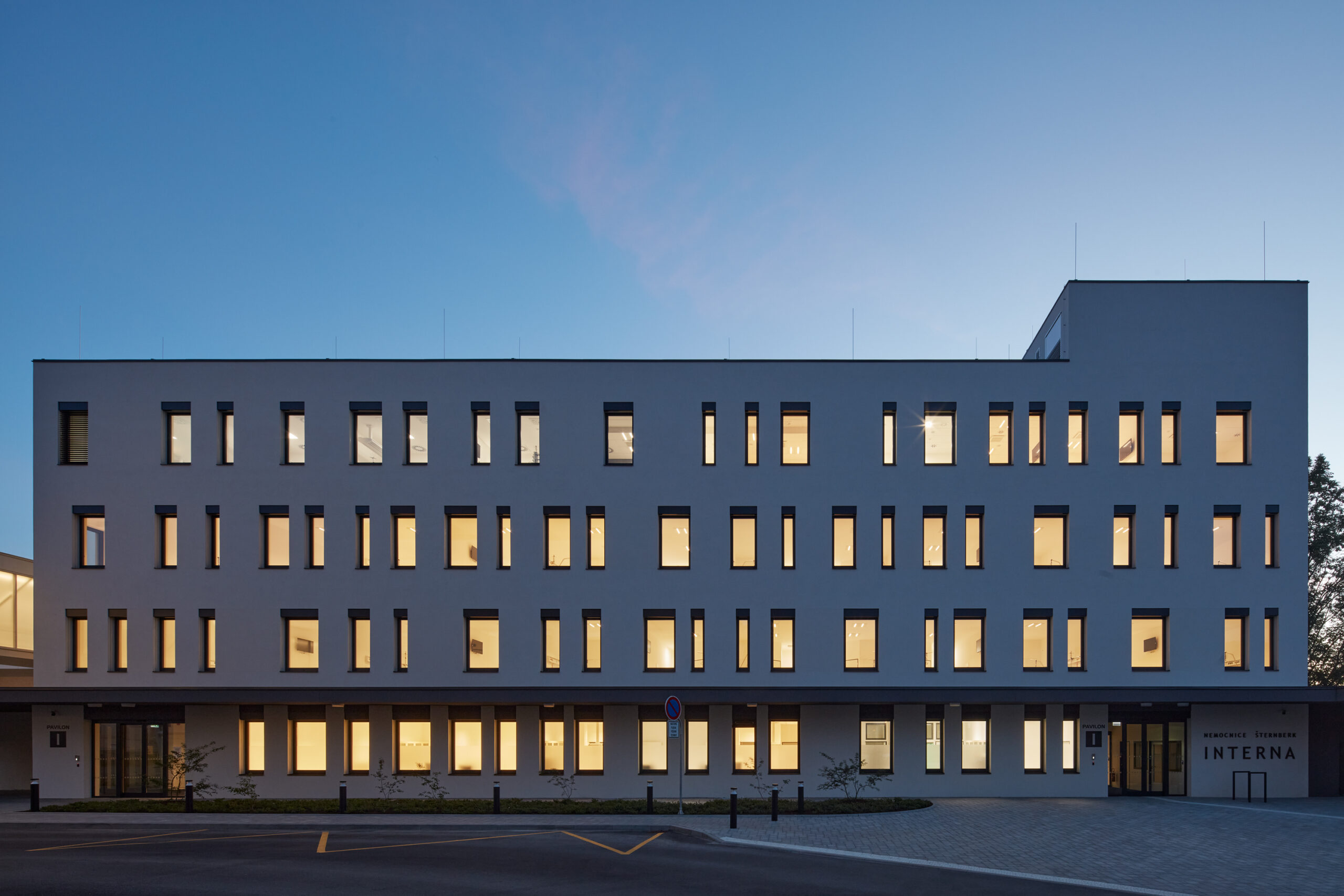 Šternberk Hospital - Internal Clinic
2022
Construction volume 17 800 m³
Net floor area 3 999 m²
62 beds
Stavba roku 2022 Olomouckého kraje v kategorii stavby občanské vybavenosti
The pavilion was built on the site of the original directorate of the hospital, which has now been relocated to other premises. This location was chosen considering the accessibility of important departments located in nearby buildings. The connection to the neighbouring pavilions is achieved by means of a connecting bridge which, together with the white façade of the building with its seemingly random pattern of windows, forms an interesting architectural ensemble.
The building has four floors above ground and one underground floor, which is intended for technical facilities and staff changing rooms. The above-ground floors house the outpatient tract with specialist outpatient clinics, the inpatient ward and the intensive care unit.
The entire building is extremely energy efficient. It is classified as a passive building. As a part of careful water management, there were designed a retention green roof and an underground rainwater tank, which is further used for irrigation and for toilet flushing.