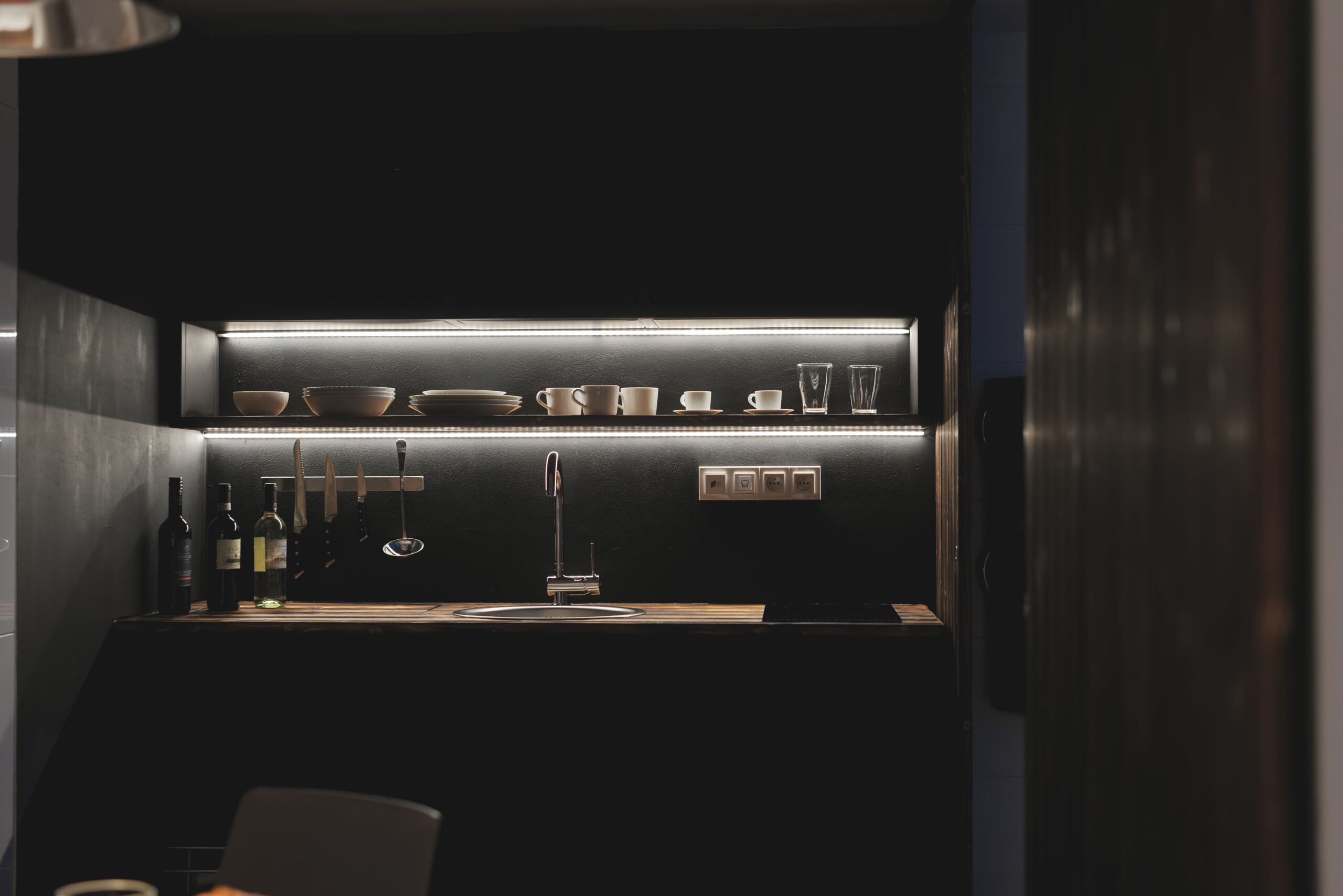 Living Showroom Běhounská
This is the attic space of a former laundry, transformed into a modern residential unit with elements reminiscent of the original non-residential function. This is achieved by the use of raw materials, in the form of wooden and steel to industrial elements and the partial preservation of the dominant frames of the original window openings.
The demolition of the partitions connected all three original rooms (laundry, drying room and toilet). This creates an airy space that can be variably divided by sliding doors that can be manipulated along the entire length of the unit. These are positioned in overlap with the toilet and shower partitions, allowing maximum sunlight and opening up of the space.
Separate toilet and a spacious shower are complemented by the sink in the form of a barrel, which can be opened and used as a storage space. Window in bathroom is across the whole wall.
The kitchenette is a combination of a fireplace stove, a hot plate and a workbench, with a sink and a dishwasher. The remaining appliances are hidden in the entrance portal within arm reach. The work corner consists of a table with the possibility of sliding out an additional board and creating a temporary workplace on the edge of the bed.
The material solution combines raw materials and clean surfaces. The wooden log floor, wooden door and ponk together with the admitted brick structures and steel elements contrast with the purity of the white surfaces and grey niches with indirect ambient lighting.
Two window openings are oriented to the east and offer a view of the Brno ring road with the dominating Janáček Theatre and further on to the horizon lined with the Hády Hill.