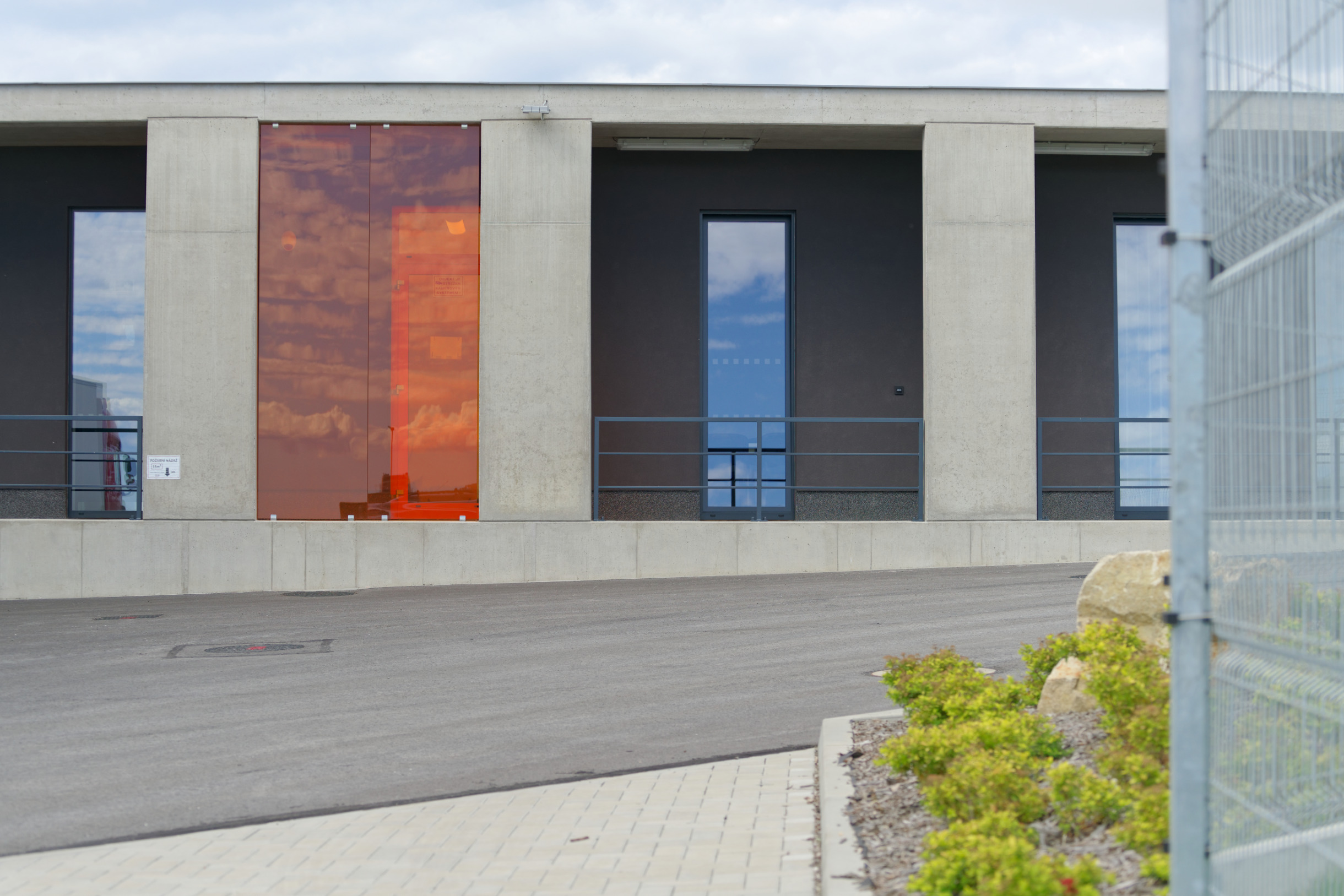 Levimo production hall, Světlá nad Sázavou
Co-operation with Levimo has already taken place in the past. Now we have designed a production hall in Světlá nad Sázavou, which will be used for small-scale production and storage. The packaging of chocolate confectionery will be implemented in the facility with a large use of the prison workforce. The employment of convicts is subject to a special layout with regard to the safety and security of prisoners.
The building is divided into production and warehouse, which consists of a large ground floor hall and service and administrative areas. The hall itself is connected to the prison by a separate passage in the prison wall with a direct roofed connection to the interior of the hall. Structurally, the entire building is designed as a reinforced concrete prefabricated skeleton sheathed with a sandwich-structured composite panels.
There are no openings in the perimeter of the hall except for the escape exits, day lighting is provided by roof skylights. The safety glass glazing is designed towards the north, so there is no risk of glare from the strong southern sun, while the southern orientation is advantageous for the installation of photovoltaic panels. The electricity obtained from the sun will be primarily used for the technological needs of production and cooling.
The colour solution is based on alternating anthracite panels with white panels on the exterior, always in white on the interior. This colour scheme is a free association to the classic prison striped clothing. The black and white colour combination is broken by the accent of the entrance, which is glazed with transparent glass in orange, including the all-glass door.