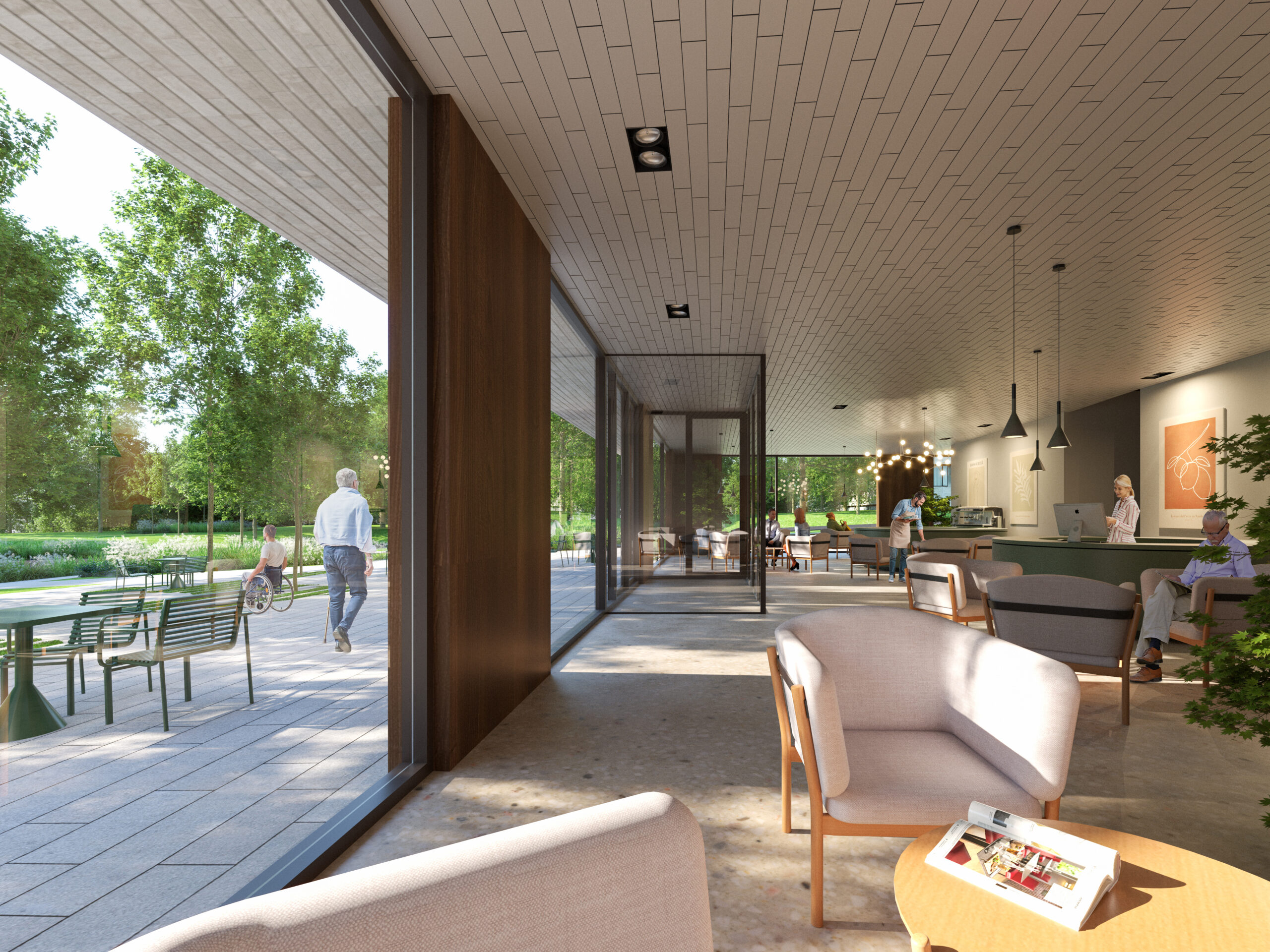 Hospital for long-term patients, Drnovská, Prague
2021
Construction volume 24 078 m³
Net floor area 5 270 m²
2nd place in the architectural competition
distict of Prague 6
102 beds
The building is situated in the Prague - Ruzyně district. In its vicinity there are apartment and family houses. Due to the purpouse of this building, maximum care was taken to create a pleasant internal and external environment that makes the long-therm stay of patients more pleasant. The building with a total of four floors is divided into two mutually displaced L-shaped parts connected by a communication core. Its shape allows the space to be divided into a public entrance area and a private park intended for patients and their visitors. The façade is designed as a ventilated façade with brick cladding and a wooden motif of pillars at the entrance floor, which supports the connection with nature.
On the ground floor there is an entrance with a reception and a cafe, rehabilitation and technical facilities of the building. Part of the ground floor is intended for covered parking. The second and third floor consist of four bedded units connected to each other by a communication core. On the last floor there is a staff facility with an acces to a roof terrace. The inaccesible part of the roof is used for the placement of photovoltaic panels.
The building is designed to be energy-efficient, using renewable energy sources. Water from the green roof is drained into a retention tank and is further used for flushing toilets and watering flower beds. Excess rainwater is harvested. Energy is obtained from solar panels and ground boreholes with a heat pump.