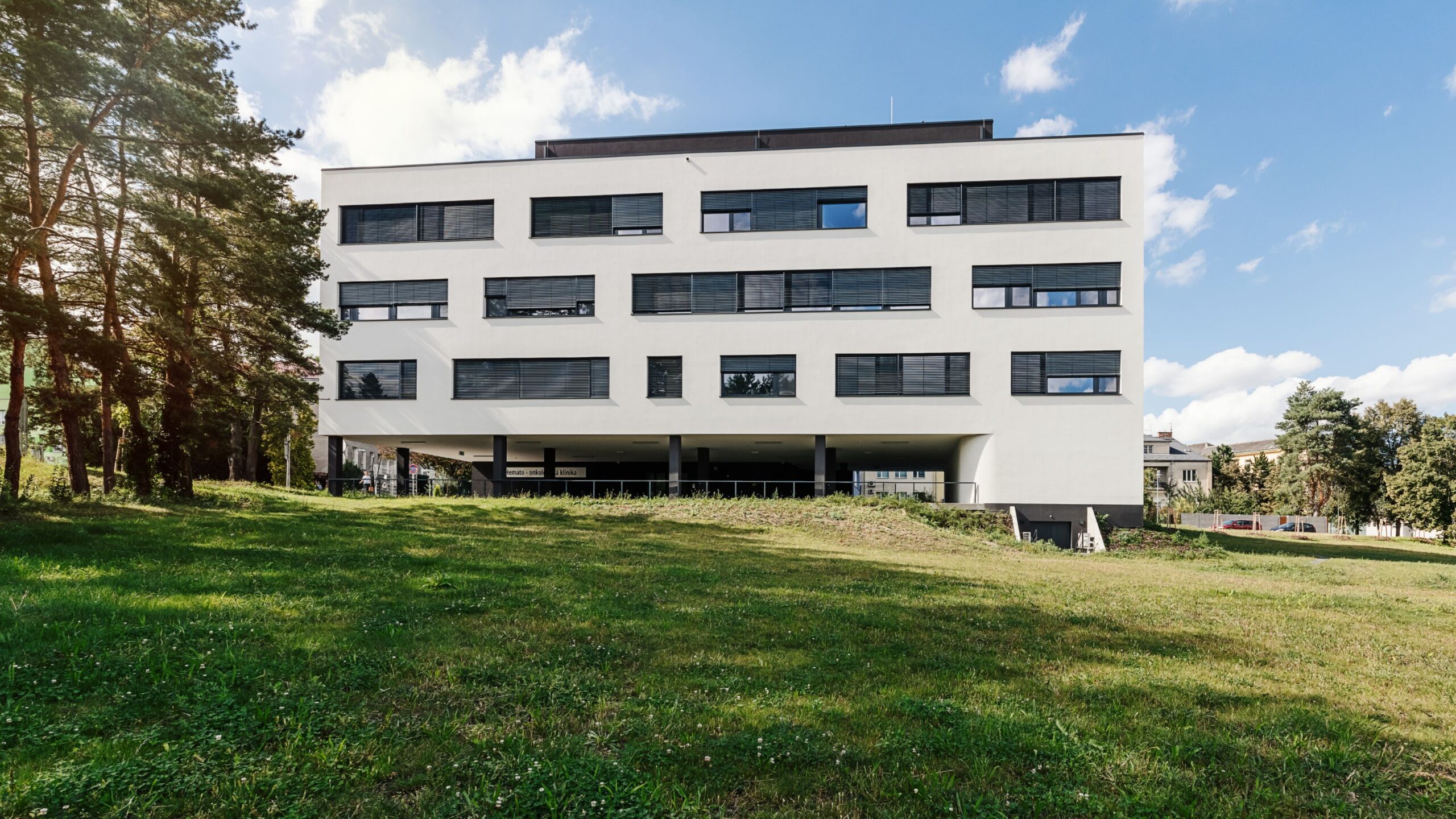 FN Olomouc - Haematology-Oncology Clinic
2020
Construction volume 12 800 m³
Net floor area 2 115 m²
Faculty Hospital Olomouc
The extension is functionally connected to building P, which is located in the southern part of the Olomouc University Hospital complex. The building consists of two masses with four above-ground, one underground and one technical floor on the roof. The heights of individual floors are connected to the existing pavilion P. The ground floor is used as an entrance floor, serves for parking and is passable. The white-coloured mass cut through with irregularly placed horizontal windows is supported by columns and walls in anthracite.
The building houses the hemato-oncology clinic's facilities - reception, examination rooms, collection and procedure room, transfusion station and chemotherapy station, together with administratice facilities and a lecture room. The quality of the internal environment is enhanced by artworks by Miloš Karásek, photographs by Michal Zajaček, graphic depictions of Warhol tins by artist Luděk Bárta and other artworks, which are intended to make the stay in the clinic more pleasant and to have a positive effect on the emotional state of patients.
The extension with a reserve meets the strict requirements for buildings in the passive standard. A green retention roof is placed here. The optimal indoor climate is achieved by means of indoor space cooling, forced ventilation throuhout the building and humidity control. Logistical links are elevated by the pipeline mail connection.