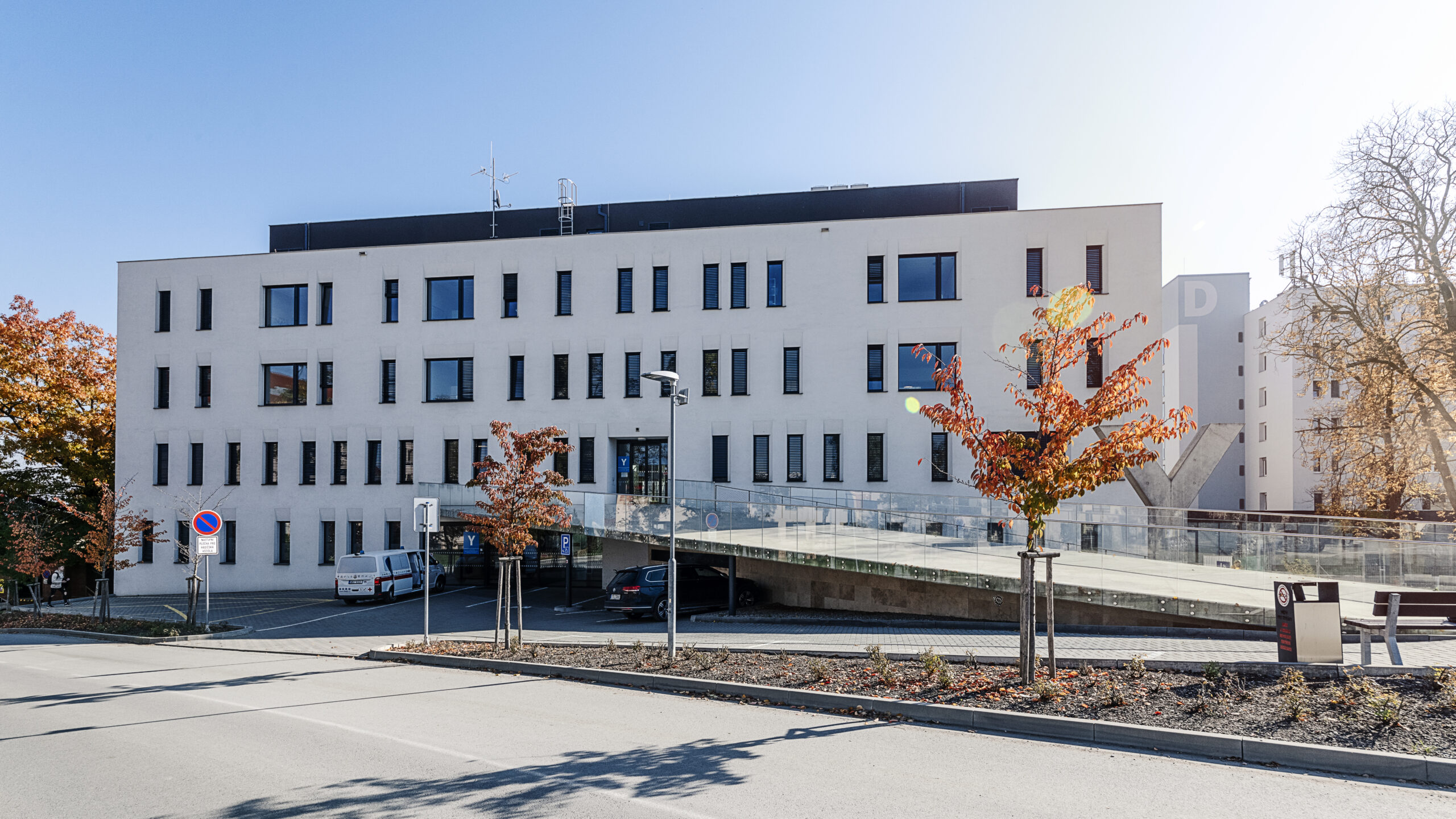 FN Olomouc - Pavilion Y - Department of Internal Medicine and Geriatrics
2018
Construction volume 33 000 m³
Net floor area 8 200 m²
Faculty Hospital Olomouc
Winner of the E.ON Energy Globe 2020, in the category building construction
Building of the Year 2018 of the Olomouc Region
49 beds
The new building of Pavilion Y is located on the site of the former parking lot in the north-western part of the Olomouc University Hospital area. It is connected to the neigboring pavilion by a connection bridge, which allows for easy movement of staff and patients. The U-shape of the building, the white facade and the anthracite-framed windows ensures sufficient lighting in all rooms. The utilitarian need of the escape staircase has been elevated to an architectural feature with a trellis coverd with climbing greenery.
The building has one partially recessed underground floor and four above-ground floors, in which there is a second internal clinic with endoscopy and geriatrics departments, including the inpatient wards and all the necessary facilities.
This is the first medical facility in the Czech Republic in passive standard. With the aim of saving water, a retention green roof was designed. One of the energy savings is the reuse of excess heat from outdoor cooling units. The ratio of glazed areas was chosen to minimize the heat load on summer days. Cooling ceilings are designed in the building to increase the comfort of staff and patients.