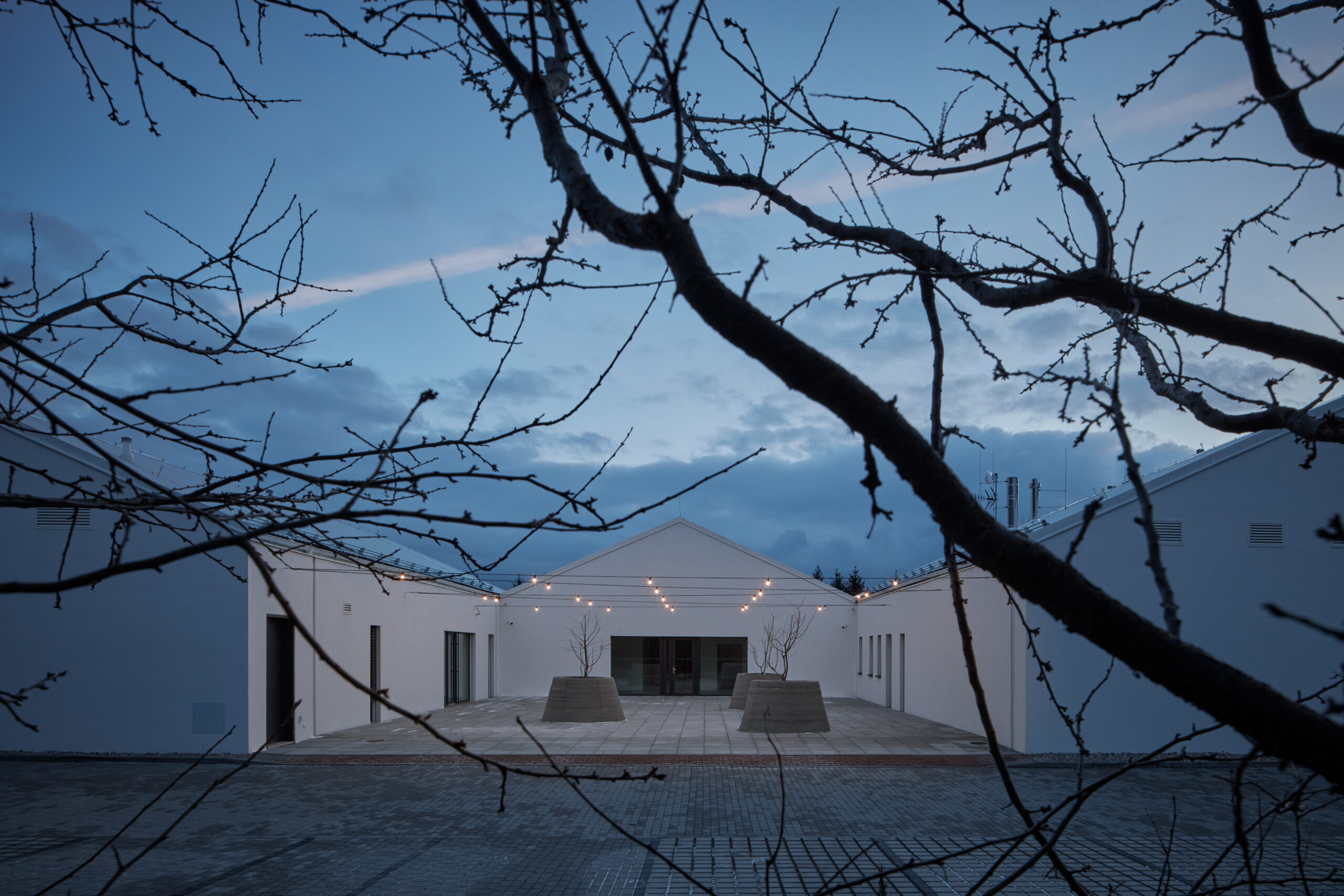 Children's hospital Ostrov u Macochy
2022
Construction volume 18 377 m³
Net floor area 3 263 m²
Zvláštní cena v soutěži Stavba Jihomoravského kraje 2022
The project is processed using the BIM method
Accomodation for 78 people (children and their accompanying persons)
The building is located in the northern part of the village, where it adjoins the area of family houses. The shape of the building is inspired by the archetype of a house from a child's drawing, multiplied into four mutually offset, identical blocks. The two-storey building is recessed into the sloping ground. The white facade, referring to the colour of limestone, acts as a base of health. The strictly rectangular composition of the complex is thoughtfully interrupted by the circular elements of the built-in furnishings.
The individual tracts form functionally separate units. In the first wing there is an entrance area with a reception and technical facilities, on the first floor there is a dining room with a kitchen. In the next wing there is a medical section with a service apartment and a school on the first floor. The third tract is dedicated to wellness with gym and balneo facilities. The last tract is dedicated to accommodation. The technical facilities are located in the basement part of the building.
The building, not only due to its location in the Moravian Karst Protected Landscape Area, is designed to be friendly to its surroundings and users. It has low operating costs and uses renewable energy for its operation. The entire project was developed using the BIM method.