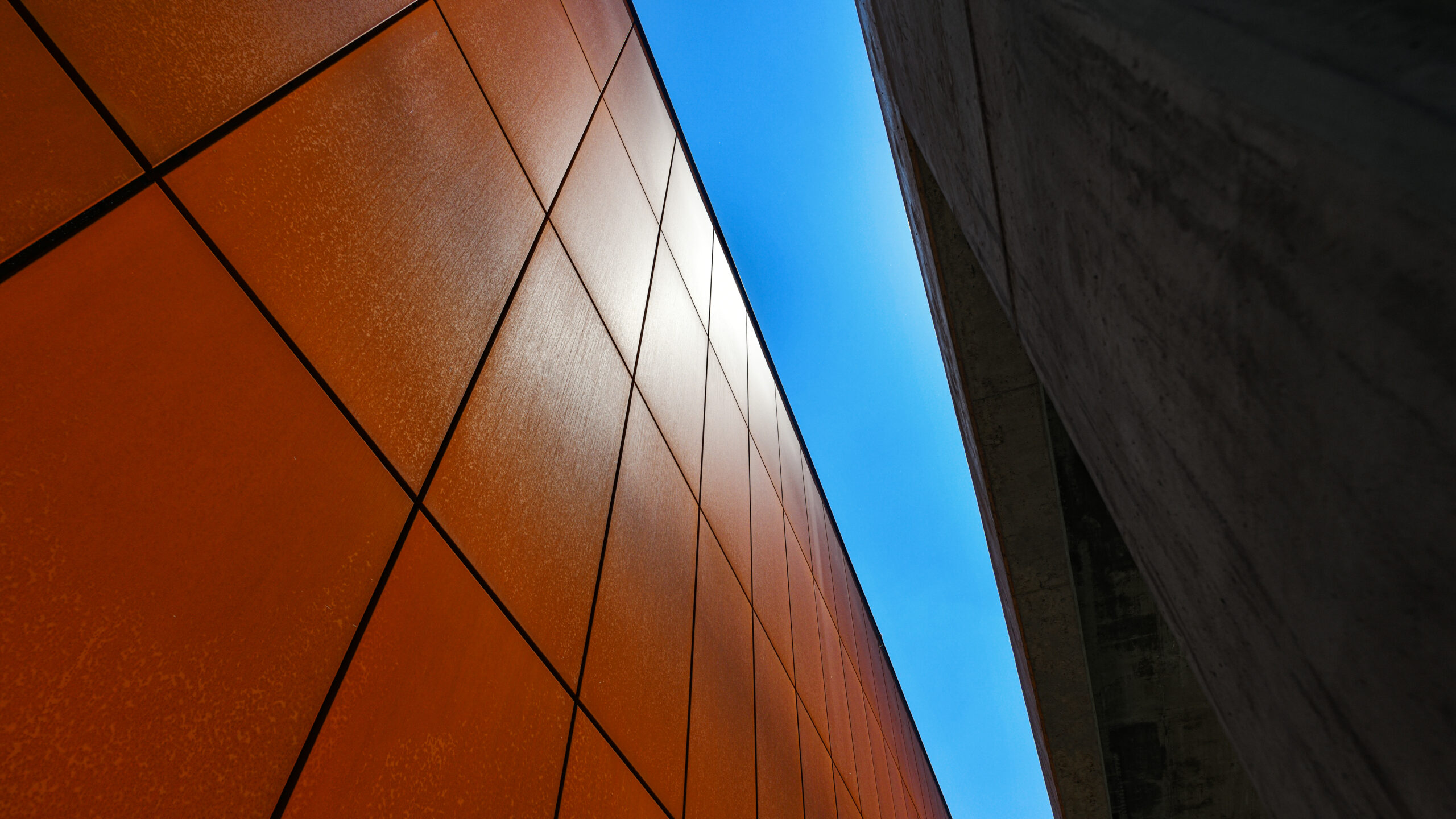 Depository of the East Bohemian Museum, Pardubice
2019
Construction volume 10 130 m³
Net floor area 1 828 m²
Building of the year 2019 in the Pardubice region
3rd place in the Waste to Resources competition, in category Best use of secondary raw materials in construction
The building serves as a depository for the East Bohemian Museum in Pardubice. Its location and shape integrates it into the existing building ensemble, and although it is only two storeys high, it respects the height level and rhythm of the surrounding buildings. The building, in the shape of a simple cube, is clad in corten sheet metal. It resembles a giant forgotten jewellery box marked by a patina. Three sides of the façade are free of any openings. The entrance is covered and allows connection with the surrounding buildings.
The main purpose of the depository is the safe storage of collection items for future generations. The depository is divided into several functional parts. After receiving finds and heirlooms, they undergo quarantine, decontamination and treatment and are then stored in individual rooms of the depository according to their type.
In addition to extraordinary energy efficiency and the use of modern technologies, such as recuperation and a heat pump located on the green extensive roof, recycled and environmentally friendly materials are also used here. Recycled material from another demolished building was used instead of normal aggregate under the foundation slab. The inner layer of the perimeter structure consists of adobe brick, the production of which, compared to other materials, is very energy-efficient, and clay plaster. The combination of these materials brings a large accumulation capacity of heat and misture and thanks to this can help reduce temperature and humidity fluctuations, which are essential for the storage of collection objects.