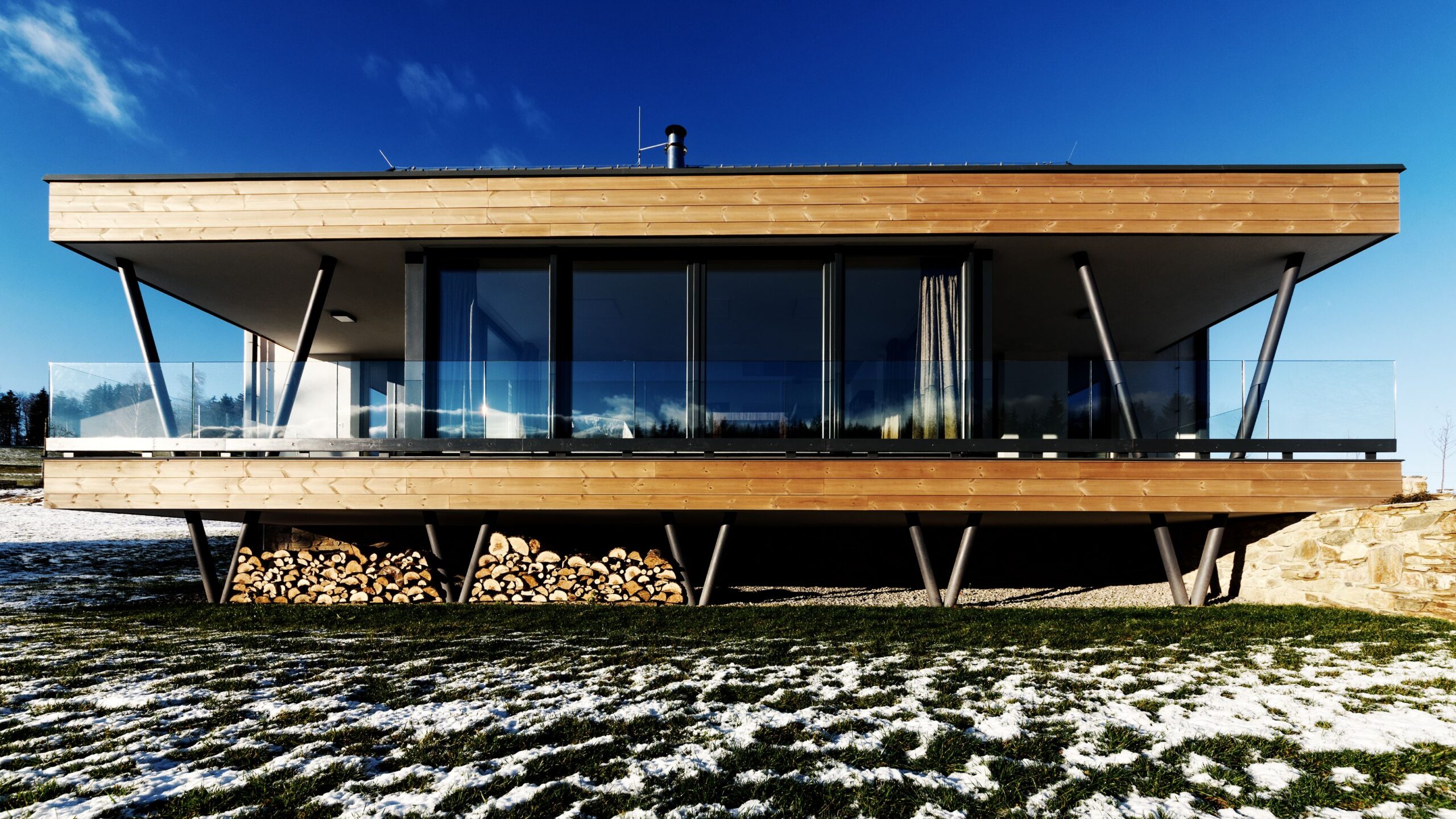 2015
Passive House of the Year 2016
The newly built house is situated in a meadow above the valley of the Svratka River outside the built-up area of the village of Březiny, offers peace, privacy and is enclosed by the stunning landscape of the Žďár Hills Protected Landscape Area.  
The house is divided into two parts - living quarters and a technical building with a garage, workshop and wine cellar. Both facilities are connected by an entrance door. The courtyard between the houses, which is laid with stone paving in grey shade, is closed with a wooden motorized gate with an integrated entrance gate.
The morphology of the house is based on traditional rural buildings, the distinctly rectangular plan is covered by a gable roof with a 45º pitch, the edges of the roofs are without overhangs.
The house takes the advantage of the location on sloping ground - the technical part is cut into the slope, which is ideal for placing a wine cellar sheltered by about 4 meters of soil. Along with natural ventilation, it creates ideal conditions for food and wine storage. The living area is on the south side already about 2 meters above the surrounding terrain. This elevation is used for the hanging terraces and the glazed bay of the dining room on three sides.
The whole house is decorated in a combination of white and grey in several saturated colours. In addition, a wooden cladding of untreated decking has been designed, which, due to the weather, will turn an off-silver shade over time.